STATEMENT & DESIGNER VINTAGE

SOURCED BY CLEMMIE MYERS
MEET CLEMMIE MYERS...
Celebrated for her eye for the unusual, vintage dealer and creative consultant Clemmie Myers has been sourcing Statement and Designer vintage for over a decade under the pseudonym of Lime Green Bow.
READ FULL INTERVIEW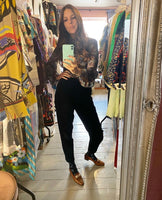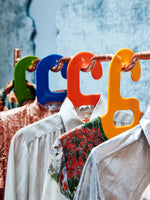 201 Portobello Road
NEXT POP UP 3rd MAY - 23rd MAY
201, Portobello Road has become our second home with seasonal Pop Ups at this venue on the iconic road in Notting HIll through out the year. You can be sure that Clemmie will always be launching new fresh vintage stock from a recent trip during these times and often promotes new brands and has her own designs on offer too, so be sure to sign up to the mailing list to get an alert that the Pop Up is round the corner..... 
CHECK OUT MORE DEATS
WELCOME BOWGIRLS & BOYS
"A Bowgirl is an individual; she's theatrical, glamorous, creative, stylish, adventurous and conscious about the planet.
She is inspired by life, driven by her goals and by what is going on in the world. She screenshots the pages of magazines, soaks up culture, taps street style and has her go to style icons. She knows that tuning in to her style and expressing herself in a sustainably chic way, makes her feel good about herself and the world. She desires something unique and fabulous in her wardrobe. Something different because she is different".
SHOP NOW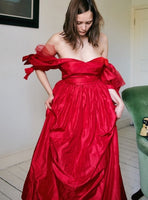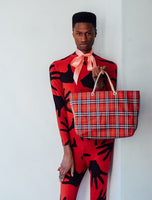 SELL WITH US...
The main collection is owned by Clemmie Myers but we also offer a consigning service. Officially we are interested in Women's Clothing from the 1960s to the early 2000's – the Statement & Designer kind. But if you have anything interesting and fabulous pre 1960 or iconic from the later 2000's we will happily have a look!
Find out more
Lime Green Bow is one of Portobellos many great secrets. Clemmie's studio is dripping with gorgeous statement vintage sourced from across the globe. Her studio is a magnet for designers and keen vintage collectors as she has one of the most eclectic and exciting collections of vintage in London.

Hit her up if your in the market for a true one off piece.  

SNB Creative
Lime Green Bow, an appointment-only luxury vintage shop in Notting Hill, feels like shopping in your older sister's wardrobe – if you're lucky enough to claim an older sister who's boasting an eclectic collection of designer pieces from the likes of Alaïa, Pucci, Moschino, Zandra Rhodes, YSL, Chloe and Vivienne Westwood.

Clemmie Myers travels from New York to Berlin to get her hands on these incredible vintage pieces – and then presents them in her beautiful studio for your perusing pleasure. For vintage shoppers who fancy a touch of class and a personalized shopping experience, Lime Green Bow is a dream!

Time Out Magazine
Clemmie is a gem! She knows her stock and how to dress you! Some fabulously stylish frocks and vintage pieces- you are sure to leave there with something perfect!

Carolyn Nicholas